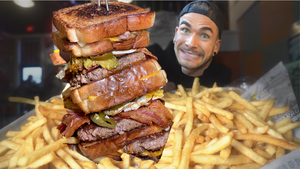 Welcome to the Joel Hansen Model vs Food Blog!
Welcome to Joel Hansen (Model Vs Food) Blog
Hey everyone,
On this page you will be able to find all the new and up to date information about Joel Hansen (me), including posts about upcoming trips, restaurant experiences, eating records and my Joel Hansen America's got talent (AGT) audition (no it's not out yet) coming late June or July 2022 (June 21 or 28 I think)! 
So lets get started!!
---